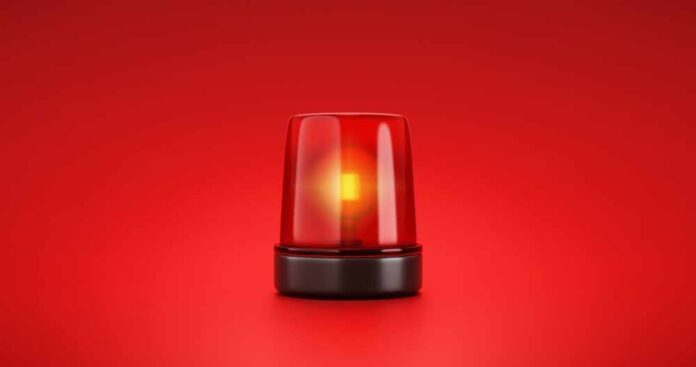 (TheIndependentStar.com) – In an additional heinous act of terrorism against Israel, a policeman in Egypt has shot and killed two Israeli tourists just as their home country is fighting off a ruthless and sadistic invasion by Palestinian terrorists from the Hamas Islamist group.
You can see a video of what took place further down this post. WARNING: The video is graphic.
On Sunday morning, a police officer in the historic Mediterranean city of Alexandria opened fire on a group of tourists from Israel, killing two of them and a local guide, Egypt's Interior Ministry confirms, as AP and Breitbart News cited.
The attack occurred about 24 hours after, on Saturday morning, thousands of Hamas terrorists invaded Southern Israel from the Gaza Strip, slaughtering and abducting civilians.
According to the Extra News TV channel, an Egyptian news outlet, a fourth victim was wounded in the policeman's shooting attack at the Pompey's Pillar site in Alexandria.
The channel, which has ties to Egypt's security forces, reports the attacked has been arrested.
A 15-second video of the attack's aftermath shows three dead people, one lying in a puddle of his blood.
Some 1,000 people have reportedly been killed in Israel due to the Hamas invasion, while about 700 are missing, likely abducted by the Palestinian terrorists from Hamas, and close to 2,000 have been wounded.
One of the first targets attacked by the Islamist invaders was a music festival rave close to Israel's border with Gaza, where some 260 people were massacred.
Many foreigners, including American citizens, are believed to be among those killed and abducted by Hamas. This has been confirmed by US Secretary of State Antony Blinken without specifying numbers.
Besides the terrorist infiltration of Israel by land, air, and sea, the invasion over the weekend included firing thousands of missiles against the Jewish state.
The anti-Israel attack by the terrorist Islamist group Hamas occurred on the Jewish holiday of Shemini Atzeret, the final day of the annual High Holy Day cycle, The Associated Press points out.
Israel's military has launched a large-scale counter-offensive called "Operation Sword of Iron."
According to reports, the Israeli airstrikes in the Gaza Strip have killed 198 Palestinians and wounded 1,864 others.
The reports offer no details about the Egyptian police officer's motives or a confirmation that his attack was directly influenced by the Palestinian terrorists' onslaught against Israel.
Egypt #Israeli #tourists are desperately begging for an ambulance, the #Mohammedan security forces are standing there doing nothing!#Israel_under_attack #Israel #Gaza #IStandWithIsrael #Palestinians pic.twitter.com/X2HR7jDgJW

— MagierTim 𝕏 שבת שלום ✡️🕎✝️ (@MagierTim) October 8, 2023