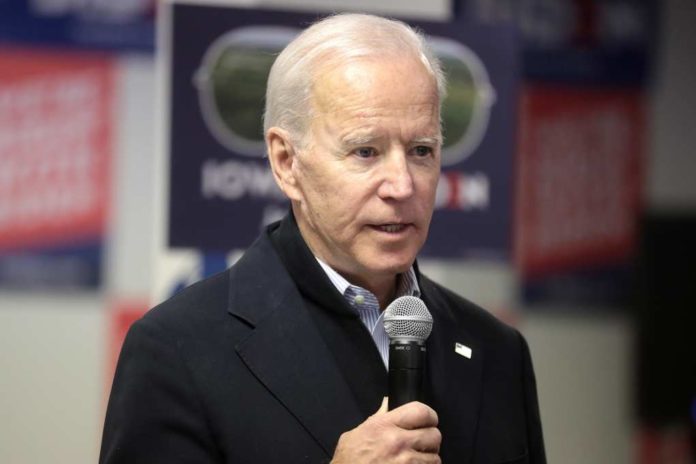 President Joe Biden raised eyebrows on social media this week when he made public plans to build a Pacific railroad "across" the Indian Ocean.
Speaking to League of Conservation Voters members at their annual dinner in Washington, D.C., on Wednesday (June 14), Biden shared, "We have plans to build a railroad from the Pacific all the way across the Indian Ocean.
Biden also revealed plans to build a solar farm in Angola, describing it as "one of the largest solar plants in the world," before suggesting that while he could go on, he wouldn't because he was "going off script" and was "going to get in trouble."
Biden's comment was quickly met with skepticism on social media, with one Twitter commenter calling the idea an "ocean train."
"Bold initiative, Mr. President," Fox News contributor and former GOP Congressman Jason Chaffetz tweeted.
Republican consultant Matt Whitlock joked, "That is going to be one heck of a railroad."
Abigail Marone, press secretary for Missouri Republican Senator Josh Hawley, tweeted, "Put grandpa to bed."
Newsmax host Rob Schmitt tweeted, "F*** yeah!!! 8,000 MILE OCEAN TRAIN! BIDEN 2024!!"
The 12-second clip of Biden making the remarks has received more than 130,000 views.
At the dinner, Biden received four endorsements for his re-election campaign from the NRDC Action Fund, the League of Conservation Voters, NextGen PAC, and the Sierra Club.
"There is no support I'd rather have," Biden said to applause.
"I mean it. So many of you have been fighting this battle for a long time," the President added.
WATCH:
BIDEN: "We have plans to build a railroad from the Pacific all the way across the Indian Ocean" pic.twitter.com/p3yvuaupsF

— RNC Research (@RNCResearch) June 15, 2023