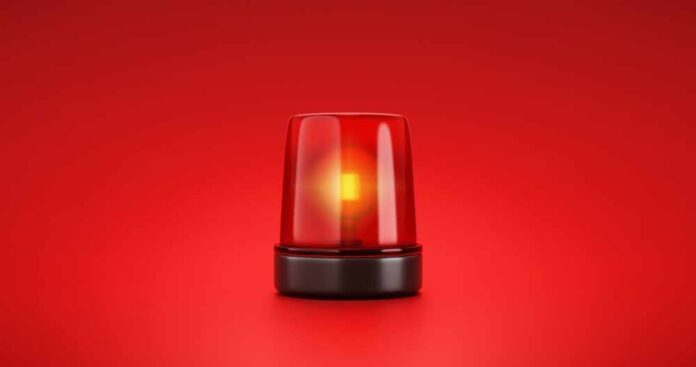 (TheIndependentStar.com) – The now notorious police chief in a Kansas town has been suspended indefinitely after he recently executed much-criticized raids on a local newspaper for a questionable reason, arguably precipitating the death of the news outlet's 98-year-old co-owner.
Chief Gideon Cody of Marion, Kansas, a town of 2,000, was suspended by Mayor David Mayfield, Breitbart News reports, quoting local media.
There has been no official statement from the local authorities explaining the reasons for the police chief's suspension. Still, the report emphasizes that it is presumed to have resulted from the "tremendous media pressure" after the searches.
In August, Cody ordered and helped execute a raid on the office of The Marion County Record, a local newspaper with a circulation of about 4,000, and the home of its co-owners and publishers, 69-year-old Eric Meyer and his mother, Joan Meyer, 98.
The elderly woman passed away the next day, hours after the police raid, after she was "stressed beyond her limits," according to her son.
The searchers were allegedly referred to the newspaper receiving a tip that a local businesswoman and restaurant owner, Kari Newell, had a DUI conviction in 2008.
Major media outlets that have denounced the police raids in Marion, Kansas, included The Washington Post and The New York Post, Breitbart points out.
According to the suspended police chief, the searches of the local newspaper had to do with how it acquired a document about Newell, as obtaining it may have resulted from computer crimes and amounted to identity theft.
The newspaper's surviving publisher, Eric Meyer, has denied any wrongdoing, arguing the document was supplied to the publication by a confidential source.
Meyer also suggested that the police raids were retribution for his newspaper's probe into Cody's police work before the latter became chief of the Marion police.
"Everybody's looking at Marion like we're a bunch of hicks now," Mayor Mayfield recently said, according to The Record.
In an article entitled "Mayor Can't Understand What Police Did Wrong," the local newspaper accused Mayfield of "attempting to deflect blame" for the "illegal" police raids on the publications and its publishers.
Breitbart stresses that the Marion raids have turned into a "rallying cry" for a wide range of media outlets, slamming the searches as a violation of the First Amendment.
The police chief of Marion, Kansas, has been suspended after he ordered raids on the office of a small, local newspaper and the home of its publisher. https://t.co/aaLIdWNLDt

— Breitbart News (@BreitbartNews) October 2, 2023