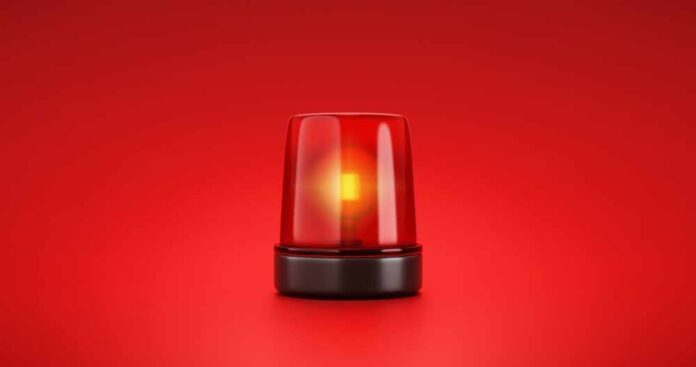 (TheIndependentStar.com) – In another alarming incident exposing Joe Biden's disrespect for the law enforcement professionals providing his security, the president's dog, Commander, has bitten an 11th United States Secret Service member.
Dog training experts report this is completely Joe Biden's fault as he has not properly trained the dog. They also report that any other American would be in serious legal trouble if their dog had attacked and bitten people 11 times.
You can watch a video about the attack further down this post.
According to USSS chief of communications Anthony Guglielmi, the latest known incident in which Biden's German Shepherd attacked a member of his security detail occurred on Monday.
"Yesterday around 8 p.m., a Secret Service Uniformed Division police officer came in contact with a first family pet and was bitten. The officer was treated by medical personnel on complex," the spokesman told CNN, as cited by The New York Post.
The report notes the security officer is in good condition and has discussed the incident with Secret Service Chief Kimberly Cheatle.
The new biting attack involving the president's two-year-old dog comes a couple of months after internal Secret Service documents disclosed Commander had bitten at least ten agents.
The incidents in question occurred between October 2022 and January 2023, both in the White House and the president's properties in Delaware.
At least one bitten Secret Service agent had to be hospitalized with arm and thigh lacerations.
Commander was a gift from the president's brother, James Biden, and sister-in-law, Sara Biden.
The first family welcomed the new dog on the day Joe Biden gave up his previous canine, Major, to live with family friends after it had bitten Secret Service members numerous times shortly after the president occupied the White House in January 2021.
According to the Secret Service documents, Commander's first seven victims were attacked in the four months immediately after Biden gave up its predecessor, Major.
Many of the victims informed Commander targeted them without provocation, forcing them to use anything they could find, including chains and chairs, to prevent the dog from injuring them further.
"The 11 documented attacks are likely just the tip of the iceberg for the dog's disturbing behavior — the internal correspondence didn't include Commander's first nine months at the White House or the last nine months of 2023," The Post comments.
In July, White House officials said the dog would undergo "additional leashing protocols."
"This isn't a Secret Service thing. This is a workplace safety issue… One time you can say it's an accident, but now multiple incidents, it's a serious issue," former USSS agent Jonathan Wackrow told CNN.
President Biden's dog, Commander, has bitten Secret Service agents 11 times … pic.twitter.com/rHnoLYC3X2

— Brut America (@brutamerica) September 27, 2023