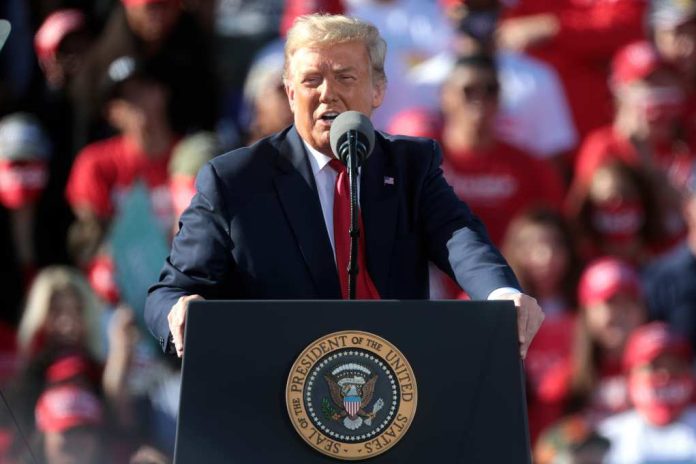 Politics. That's the reason many Republicans have given as the motivator of the FBI's raid on Mar-a-Lago, rhetoric that is in line with former President Donald Trump's statements.
Yet, some among the GOP have broken ranks to defend the DOJ from the barrage of attacks while criticizing Trump's handling of classified documentation.
Recently unsealed documents show the FBI retrieved over 100 classified documents and more than a dozen empty folders labeled classified within Trump's office at Mar-a-Lago rather than secure storage.
In response to these revelations, Trump and his legal team have come to conflicting reasoning why these documents were recovered, something many within the GOP called out.
Among those calling out Trump for his conflicting statement is former Attorney General William Barr, who speculated that the DOJ has "pretty good evidence" to get to this point in the investigation.
Barr also questioned the legitimacy of Trump's reasoning behind the removal of the documents.
"I can't think of a legitimate reason why they should have been, could be taken out of the government, away from the government, if they're classified," he said in a Fox News interview on Friday (September 2).
John Bolton, Trump's former national security advisor, didn't hold back his scathing criticism of the former President, relaying that Trump's changing reasoning showed "a real level of desperation."
In an interview with CBS on Friday, Bolton revealed there wasn't a standing order for Trump to declassify documents while he served in his administration from 2018 to 2019.
He continued his critique of Trump, saying, "This to me is more evidence that Donald Trump didn't give much attention to the sensitivity of the classified information."
Others within the GOP who've publicly criticized Trump include Karl Rove, a former senior advisor to President George W. Bush, Wyoming lawmaker Liz Cheney, and former White House communications director, Alyssa Farah Griffin.