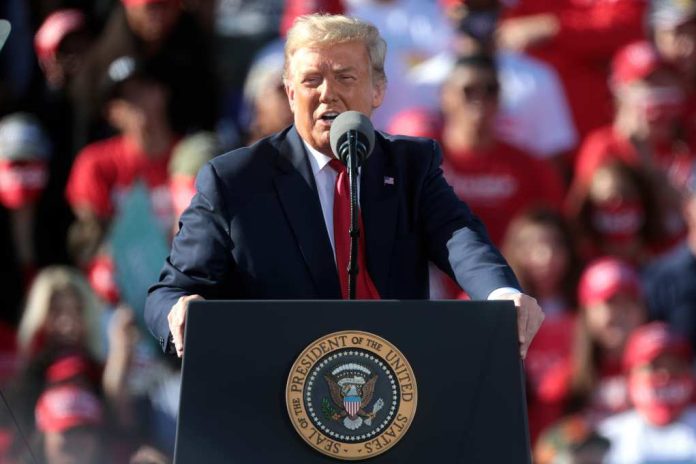 Former President Donald Trump has promised to present conclusive proof of "election misconduct" in Georgia at an upcoming press event. However, Georgia's GOP Governor Brian Kemp has already responded in anticipation.
Kemp released a statement, asserting, "Georgia's 2020 election was legitimate." He referred to Trump's recent announcement on Truth Social about a definitive report supporting his claims. Kemp emphasized that for almost three years, no one has been able to substantiate allegations of fraud in a legal setting. He affirmed the integrity and fairness of Georgia's electoral system during his tenure as governor.
Some Trump followers and self-identified "liberal Democrat" Alan Dershowitz have remarked that making public claims of election fraud has resulted in investigations, legal actions, and potential criminal charges against them.
A comprehensive indictment by Fulton County District Attorney Fani Willis contains 41 charges, including racketeering, conspiracy, and forgery, targeting 18 individuals from Trump's circle.
Though Kemp has expressed skepticism about Trump's claims, he has also criticized Willis's approach. Kemp's lawyer, Brian McEvoy, expressed concern in a previous legal document that the investigation into election interference was itself becoming a form of interference. This was especially concerning since Kemp himself wasn't implicated in any malfeasance while he is actively governing the state.
Kemp's concerns regarding the alleged misuse of "attorney-client privilege" and "executive privilege" mirror those voiced by Trump's defense, especially in light of the recent indictments opposing President Joe Biden's government and the Department of Justice.
Highlighting the importance of the 2024 elections, Kemp's recent statement emphasized the need for focus, a sentiment frequently mentioned by Trump in his current GOP campaign
Although Trump previously supported a rival GOP candidate against Kemp, the Governor clarified that he harbors no resentment. In a conversation with CNN, Kemp explained his adherence to the law and Constitution, emphasizing that it's about more than any individual, including Trump or himself. He stated that the principles at hand surpass even the scope of the Republican Party.