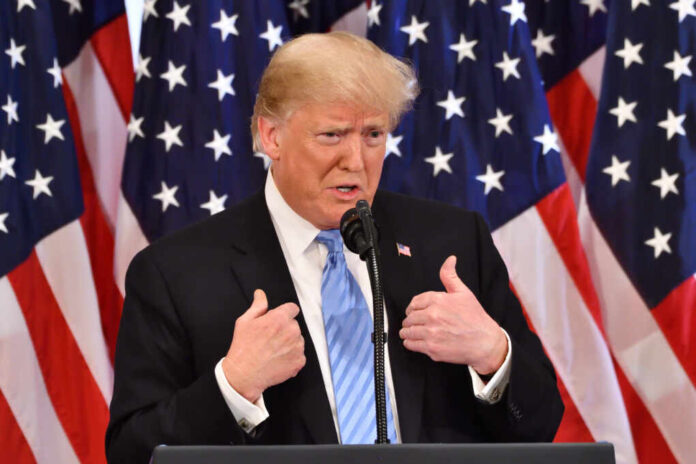 (TheIndepenentStar.com) – The political persecution betting on judicial repression against the top GOP 2024 presidential bidder, Donald Trump, is proving quite inventive as the DOJ has now accused the former president of threatening his former top aide Mark Meadows over the 2020 election case.
In one of the two federal indictments against him, the 45th president of the United States is charged over allegedly trying to overturn the results from the 2020 election.
Reports emerged earlier this week that Trump's former White House Chief of Staff Mark Meadows has been granted immunity, presumably in order to potentially testify against his former boss.
On Wednesday, US Justice Department Special Council Jack Smith asked – or, rather, "implored," according to The New York Post, a judge to boost a partial gag order in the Trump election case because the former president had supposedly made "threatening" social media posts about Meadows.
In the court filing, Smith's team argues that Trump is using the temporary suspension of the gag order to send a direct message to Meadows, a potential witness in the case.
On Tuesday, following reports that Meadows had secured immunity in exchange for his testimony, Trump took to Truth Social.
"Some people would make that deal, but they are weaklings and cowards, and so bad for the future our Failing Nation. I don't think that Mark Meadows is one of them, but who really knows?" the former president wrote.
Washington DC federal court Judge Tanya Chutkan, who presides over the case, had previously suspended the gag order after Trump's legal team appealed it.
If reinstated, this order would prohibit Trump from disparaging prosecutors, court staff, their families, or potential witnesses and their testimony, The Post notes.
Prosecutors assert that Trump is exploiting the suspension of the gag order.
Trump recently attacked Anthony Pratt, an Australian billionaire and potential witness in a separate case, labeling him a "red haired weirdo." He also criticized Special Counsel Smith, calling him "deranged."
Additionally, Trump responded to an ABC report claiming Meadows informed prosecutors that Trump knew the claims of widespread fraud in the 2020 election were baseless.
"I don't think Mark Meadows would lie about the Rigged and Stollen 2020 Presidential Election merely for getting IMMUNITY against Prosecution (PERSECUTION!) by Deranged Prosecutor, Jack Smith," the former president wrote on Truth Social.