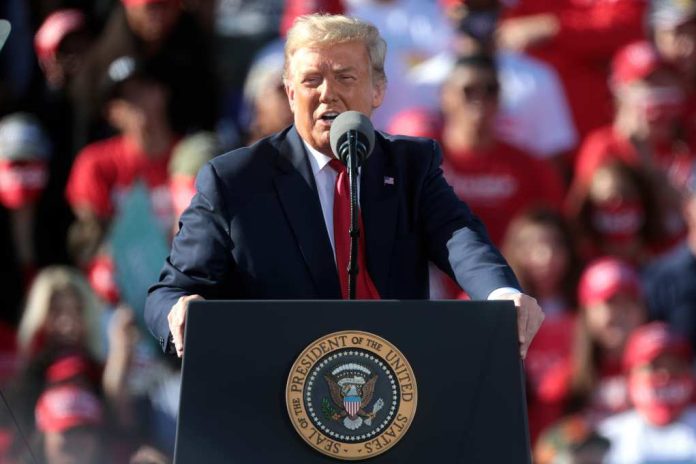 In a recent gathering in Iowa, former Vice President Mike Pence expressed his view that Donald Trump, his former boss, is not qualified to serve as president again due to the events of January 6, 2021. However, Pence later mentioned his willingness to support Trump if he secures the 2024 GOP nomination.
Pence, who disclosed that Trump instructed him to obstruct the certification of the Electoral College by Congress, faced a dilemma between upholding the Constitution and remaining loyal to his superior. Subsequently, he officially launched his campaign for the 2024 Republican nomination in Ankeny, Iowa.
During his speech, Pence stated, "I firmly believe that individuals who prioritize themselves over the Constitution should never hold the office of the President of the United States. Moreover, those who request others to prioritize them over the Constitution should also be disqualified from assuming the presidency."
In a subsequent interview with Fox News, Pence was questioned about his commitment to support the eventual nominee, as required by the Republican National Committee for participation in the initial primary debate scheduled for August in Milwaukee.
Pence responded, "Certainly, I will wholeheartedly endorse the Republican nominee for the presidency in 2024, particularly if that nominee happens to be myself. Ever since I joined the Reagan Revolution, I have been a dedicated member of the Republican Party. As I observe the current pool of candidates, I truly believe that we have exceptional choices ahead of us. The tremendous enthusiasm we have encountered during our travels in Iowa and here today provides me with great confidence that we will not only endorse but passionately support the Republican nominee for president. Our commitment and efforts will be unwavering for the benefit of our nation and our family."