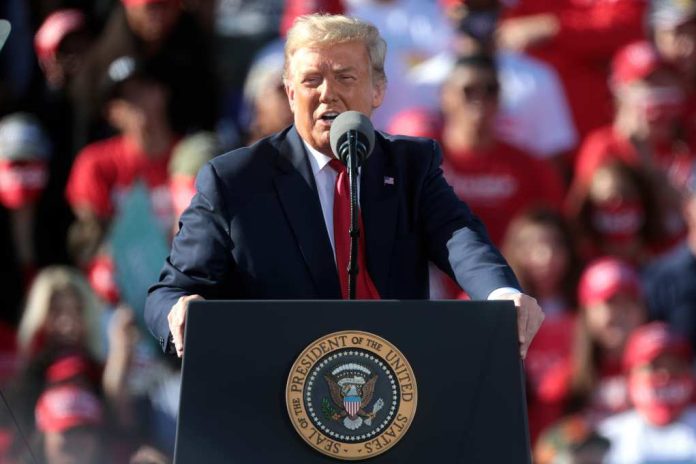 Following the attack on House Speaker Nancy Pelosi's (D-CA.) husband, Paul Pelosi, Rep. Liz Cheney (R-Wyo.) has condemned her fellow Republicans' response to the brutal assault.
Speaking to journalist Judy Woodruff in an interview that aired live on PBS on Tuesday (November 1), Cheney called out Republicans in general but homed in on former President Donald Trump and his family.
"The fact that while Paul Pelosi was in ICU, had been brutally attacked, had a skull fracture and numerous other injuries… there were members of my party mocking him that there were members of President Trump's family mocking him, that's not who we are in this country," Cheney emphasized.
Cheney called the actions "disgraceful," explaining that "Americans we have to reject it."
The Wyoming Republican explained, "We have to be willing to say we can have disagreements, we can have debates, we can have intense debates, but violence cannot ever be part of our discourse."
Early Friday (October 28) morning, Paul Pelosi was attacked by an intruder looking for the House Speaker.
The intruder, later identified as David DePape, 42, broke into the Pelosi's San Francisco home, where, after a struggle with Paul Pelosi managed to take possession of a hammer he used to fracture Paul Pelosi's skull.
On Saturday, following the attack, Donald Trump Jr. Retweeted an image of a pair of underwear and a hammer with the caption, "Got my Paul Pelosi Halloween costume ready."
He also targeted Hunter Biden, tweeting, "Also if you switch out the hammer for a red feather boa you could be Hunter Biden in an instant."