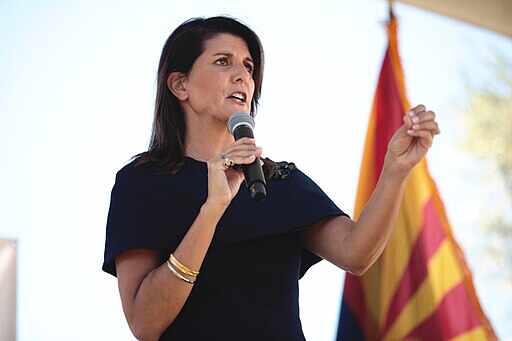 Nikki Haley, the former UN Ambassador and presidential hopeful, clarified her stance on supporting ex-President Trump if he emerges as the nominee, despite any potential convictions from ongoing criminal cases. In her conversation with CBS News's "Face the Nation," she emphasized her trust in the American electorate's judgment.
Addressing the topic, Haley commented, "He remains innocent until proven otherwise. However, your question seems to suggest that the American citizens lack discernment. I believe they wouldn't choose a convicted individual as their leader. Their focus is on electing someone viable for the general election. I trust their judgment," she asserted.
She continued by saying she would always back the Republican nominee and stressed the importance of ensuring that the party selects a candidate capable of defeating President Kamala Harris. She emphasized the urgency by stating, "We must steer our nation away from a Kamala Harris presidency."
Regarding the 2024 GOP primary debate in late August, participants had to commit to endorsing the party's eventual nominee to be eligible to participate. During the discussion, candidates were prompted to indicate if they would support Trump as the nominee even if he had a criminal conviction. A significant majority signaled their agreement.
Commenting on this, Haley characterized the display of support for Trump as an adherence to their signed commitment. She stated, "The gesture by the candidates was an affirmation of their commitment to back the final nominee of the party." She concluded with a bold prediction, "Though I doubt Trump will be the nominee, I believe it'll be me. Nevertheless, any Republican candidate is preferable to the current leadership of Joe Biden and Kamala Harris."