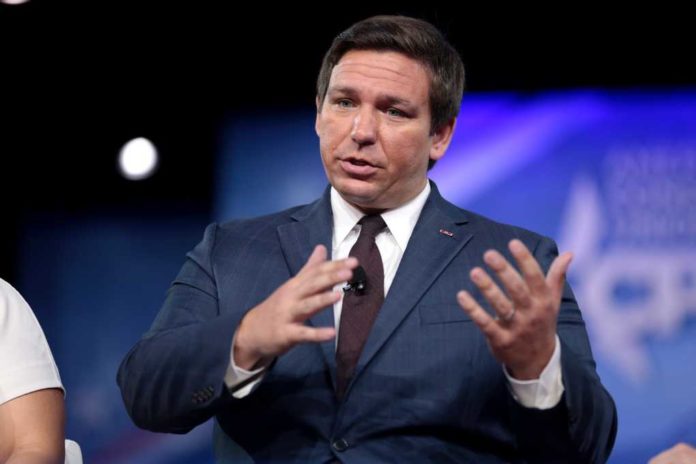 Florida Governor Ron DeSantis (R) inauguration speech on Tuesday (January 3) left many speculating that the speech sounded identical to a Presidential campaign.
DeSantis gave his inauguration speech after winning his reelection bid by 19.4 percentage points during November's gubernatorial race.
DeSantis has emerged as a top contender for the White House in the Republican Party, becoming a formidable alternative to former President Donald Trump.
The Florida Governor's inauguration speech gained plenty of attention on Twitter, with conservative commentator tweeting that the speech "sounds a lot like the launch of a Presidential campaign."
DeSantis focused much of his speech on contrasting Florida with Democrat-run states, describing the Sunshine State as the "promised land of sanity… [where the] woke goes to die."
Others praised DeSantis' inauguration remarks and his leadership, with Christina Pushaw, a political aide for DeSantis expressing her pride for working in the "best team in the country."
CBS News reporter Aaron Navarro also contrasted DeSantis's win in Florida with Republicans' struggles across the country.
He tweeted that while Republicans in Washington, D.C., were in "distress," Florida Republicans were "celebrating."
BlazeTV host, Steve Deast, made a similar contrast, noting that D.C. Republicans couldn't decide on a House Speaker, comparing that to "the scene and themes of Republican Governor Ron DeSantis," saying it seemed like they aren't "the same political parties."
A reporter for the Daily Beast, Jake Lahut, also pointed out that 2016 Presidential candidate Jeb Bush was also present at the inauguration speech, with some joking DeSantis didn't want to appear with Bush in a photo-op.