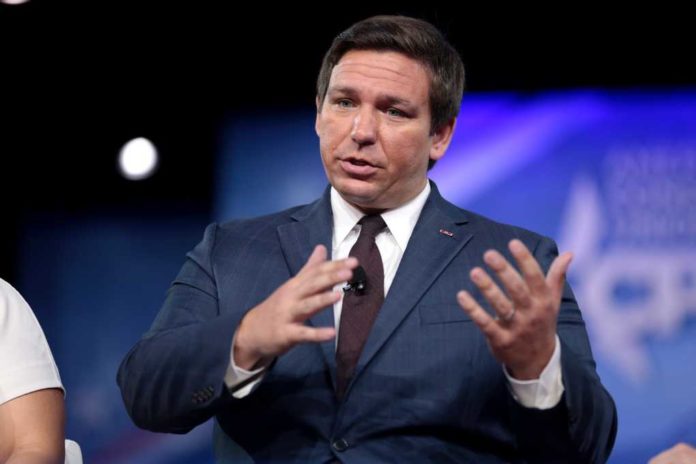 Florida Governor Ron DeSantis (R) is hitting back at his critics after several of his would-be rivals took swipes at him.
Speaking on "Fox & Friends" on Monday (February 20), DeSantis highlighted that officeholders "sitting there twiddling [their] thumbs and not getting anything done" would "fly under the radar" and not get as much criticism.
He then contrasted that with his approach of "leading" and "setting the agenda, not just for Florida, but really for the nation," which he acknowledged would incur a response from "people that don't necessarily like that."
The Florida Governor added that he wasn't fazed by the criticism, saying that if people weren't "firing" at him, it would be an indication he wasn't doing his job.
DeSantis is forecasted to enter the race for the White House at the end of May or the beginning of June, although he is yet to confirm his intentions for a 2024 bid.
Despite this, he has already emerged as a frontrunner for the GOP's nomination, beating Trump for the top spot in some polls.
Other Republicans, many of whom are considering 2024 White House bids of their own, have made him their prime target.
Naturally, he earned the ire of former President Donald Trump, who has been in the Presidential race for months and has spent much of that time criticizing DeSantis.
But he also drew criticism from newly-Minted Presidential candidate former U.N. ambassador Nikki Haley, who asserted the Florida Governor's Parental Rights in Education Act doesn't go "far enough."