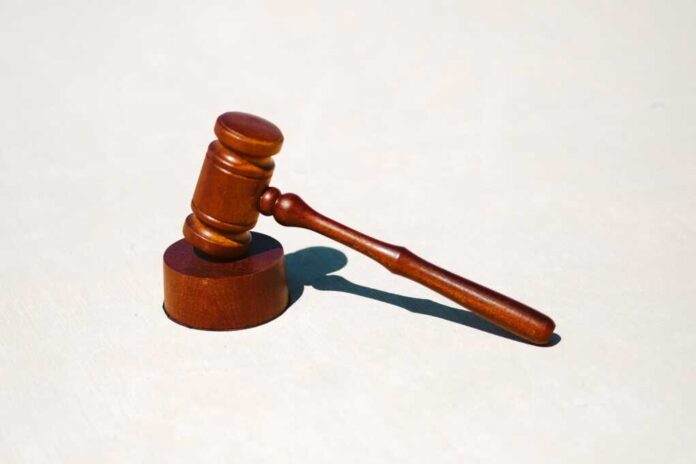 After days of Republicans attacking Manhattan District Attorney Alvin Bragg over his investigation into Donald Trump's involvement in paying off Stormy Daniels, which could result in the former being indicted, House Democrats are coming to Bragg's defense.
Democratic lawmakers have asserted that Congressional Republicans wanting to halt Bragg's investigation are encroaching on independent law enforcement, calling for the GOP to "let law enforcement do their jobs without political interference."
One of the leading voices in this call is the vice chairman of the House Democratic Caucus, Rep. Ted Lieu (CA.).
Lieu urged Republicans to "wait to see if there are going to be charges" and what those charges would be, adding that Lawmakers should see the evidence before attempting to impede the investigation.
Over the weekend, Trump stirred commotion when he asserted that "illegal leaks" revealed he would be arrested in connection with the Stormy Daniels hush money case on Tuesday (March 21).
Quickly, House Republicans came to his defense, with House Speaker Kevin McCarthy (R-CA.) suggesting a House Committee would investigate Bragg's investigation.
On Monday (March 20), House Republicans set McCarthy's assertions into motion, with the chairs of three powerful committees sending a letter to Bragg.
The letter, written by Republican Reps. James Comer (KY.), chairman of the Oversight Committee; Jim Jordan (Ohio), chairman of the Judiciary Committee; and Bryan Steil (Wis.), chairman of the Administration Committee, suggested Bragg indicting Trump would "unalterably interfere in the course of the 2024 presidential election."
On Thursday (March 23), Bragg responded to the letter, blaming Trump for creating a "false expectation" and refusing to provide them with the information they requested in the letter.
Democrats came to Bragg's defense.
Rep. Glenn Ivey (D-Md.), a member of the Judiciary Committee, described being "astonished" by the contents of the chairmen's letter, noting that three had called on Bragg "to violate grand jury secrecy laws in New York, which… is a felony."