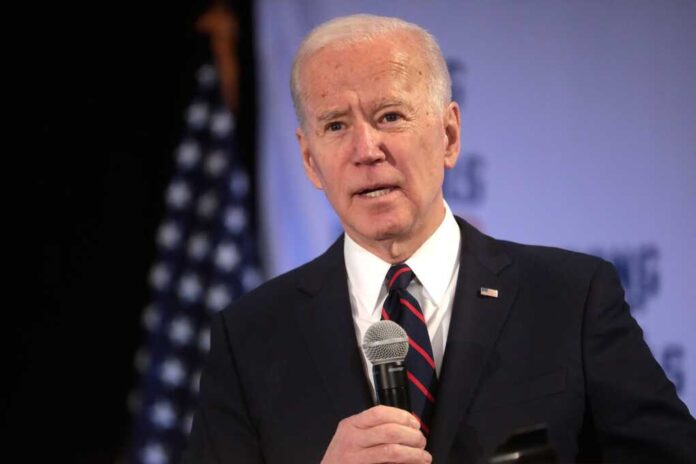 Democrats in New York are expressing concerns over the perceived inability of President Biden and other leading figures of the party to effectively manage immigration, fearing it may affect their political stance.
While many see New York as a solid base for the Democratic Party, some local authorities are cautioning that challenges like unchecked immigration could impact not just the everyday lives of its residents but also the party's dominance in the state.
A recent article from The New York Times titled, "Rising Migrant Issues Intensify Democrats' Concerns in New York," hinted at potential political challenges for the party, drawing parallels with unexpected GOP advances in the 2022 midterm elections.
The article highlighted the concerns of several Democratic leaders, emphasizing their determination to avoid repeating past oversights. These leaders, from various parts of the state, are finding themselves at odds with both the Republicans, who attribute the problem to them, and sometimes with their own party members, including President Biden.
A notable voice was Rep. Pat Ryan, D-N.Y., one of the few Democrats who withstood the Republican surge previously. Ryan collaborated with Republican counterparts, urging President Biden to declare a state of emergency. He also voiced his disagreement with the party on some immigration-related policies. Speaking of his experiences, Ryan commented, "Leadership means taking responsibility. With a crisis unfolding, the onus is on the president and his team to step up."
Josh Riley, a Democratic congressional hopeful, criticized Biden for his perceived detachment, stating, "The responsibility falls on federal shoulders, and it's high time President Biden addresses it."
Mondaire Jones, a former Democratic Representative from New York, also cautioned the party of potential electoral ramifications if their stance on immigration doesn't evolve.
A similar sentiment was echoed in an Axios report titled, "Migration Woes in Blue States Present Political Hurdles for Biden," which discussed the internal disagreements within the Democratic Party about managing the migration issue.
Both New York City Mayor Eric Adams and New York Governor Kathy Hochul have been publicly vocal, with Adams pushing for a more even distribution of migrants across the state. While Hochul has pointed fingers at Biden, Adams has sought a national emergency declaration.
In response, a White House representative referenced a recent discussion between President Biden and Governor Hochul. The statement read, "From the onset of his tenure, President Biden has emphasized the importance of comprehensive immigration reform. Lacking a decisive move from Congress, this Administration has been striving to establish an organized and compassionate immigration framework, marking a significant surge in legal immigration routes. Our aim remains to optimize the support we can extend to various communities nationwide. It's imperative to note that the solution requires Congress's active participation, both in terms of funding and mending the immigration structure."