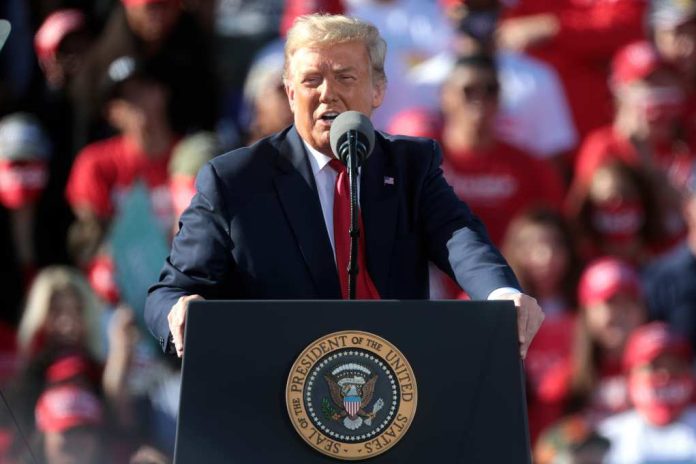 The trial for former President Trump, concerning the events that followed the 2020 election loss, is scheduled for March 2024. The setting of this date by U.S. District Judge Tanya Chutkan followed divergent suggestions from both the special counsel, Jack Smith, and Trump's legal representatives. The latter had proposed a trial in April 2026, while Smith's team sought an earlier date in January 2024. Chutkan expressed her concerns about these varying dates, emphasizing the importance of timely resolution without compromising the defendant's right to adequate preparation.
Chutkan also highlighted the time lapse since Trump's supporters stormed the Capitol, implying the significance of the trial. The judge expressed dissatisfaction with both sides' proposed trial timings. She further asserted that trial dates should not be influenced by any defendant's professional commitments, hinting at Trump's potential presidential run.
The trial's commencement coincides with the Super Tuesday primaries. While Chutkan had some disagreements with the prosecution, her exchanges with Trump's lawyer, John Lauro, were particularly tense. Lauro stressed the vast amount of evidence, asserting it would be challenging to adequately prepare in a short period. He further argued that the prosecution seemed more inclined towards a "show trial" rather than a fair one.
Prosecutors cited Trump's public comments about the case as a rationale for a swift trial. They mentioned his public criticisms of witnesses and the court itself. Justice Department's Molly Gaston emphasized the gravity of the charges against Trump, which include attempting to overturn the election results and hindering a peaceful power transition.
Gaston provided details on the evidence, which includes around 12.8 million documents. Trump reportedly has access to most of these documents. Other crucial documents consist of grand jury testimonies and materials from the Secret Service. The defense was also given 47,000 "key documents" that are pivotal to the case.
Judge Chutkan and Lauro discussed the time needed to review the evidence. Chutkan stressed that with modern technology, the initial evidence review is done electronically rather than manually. Lauro responded by emphasizing his duty to personally scrutinize each evidence piece, especially in significant cases.
Chutkan emphasized that the Justice Department has been very organized in this case, offering more than is typically available to defendants. She also indicated that the Trump legal team has been aware of potential charges for some time and should have been preparing.
Post the hearing, Lauro stated that he believed the trial date might not be in line with Trump's right to due process. He also gave a preview of the defense's forthcoming strategies, which will involve claims of immunity and assertions of selective, politically motivated prosecution.
Additionally, Chutkan mentioned coordinating with Judge Juan Merchan, who presides over Trump's New York hush money case, which starts three weeks after Chutkan's trial. Apart from these, Trump has two more upcoming criminal trials in 2024.