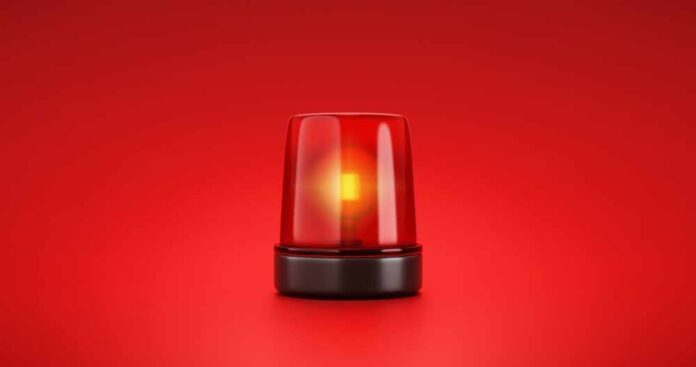 (TheIndependentStar.com) – In an alarming though ironic incident, a Democrat member of Congress has fallen prey to carjackers, forced to surrender his vehicle at gunpoint close to the US Capitol in Washington, DC.
US Rep. Henry Cuellar (D-TX) fell victim to three carjackers armed with guns while parking his car, according to a statement by his office cited by Breitbart News and the Associated Press.
The carjacking attack against the Texas Democrat occurred less than a mile from the Capitol.
"As Congressman Cuellar was parking his car this evening, three armed assailants approached the Congressman and stole his vehicle. Luckily, he was not harmed and is working with local law enforcement," the Congressman's chief of staff, Jacob Hochberg, said in a statement.
According to Fox News, the assault happened around 9:30 p.m., with the suspects described as "black men wearing all black clothing."
Cuellar was at work at the Capitol on Tuesday morning, with AP quoting him as being "good" and even joking about the carjacking.
"[The carjackers] came out of nowhere, and they pointed guns at me. I looked at one with a gun, another with a gun, and I felt one behind me. They said they wanted my car, and I said, 'Sure.' You got to keep calm under those situations, and they took off," the congressman recounted to reporters.
He added that he noticed that the assailants were young despite wearing masks.
The US Capitol Police announced in a statement that Cuellar's white Toyota crossover had been discovered abandoned and that they were working to capture the carjackers.
Capitol Police Chief Tom Manger said the investigators had "a number of leads."
The Democrat congressman thanked the Capitol Police and the DC Metropolitan Police Department.
"They recovered the car, they recovered everything, but what really got me upset is they took my sushi," Cuellar joked.
"[The] message is very simple: You've got to support law enforcement," he added.
The Texas lawmaker's carjacking is the second attack on a member of Congress in DC this year, after in February, another Democrat, Rep. Angie Craig (D-MN), was attacked in her apartment building. Her staff said the assault wasn't politically motivated.
Breitbart notes that other leftists have criticized Cuellar for countering gun control calls and slamming the illegal immigrant invasion.
A congressman from Texas was the victim of an armed carjacking near his home in Navy Yard in Southeast D.C. on Monday night, and police are still looking for three suspects.

Rep. Henry Cuellar said three guys "came out of nowhere" and pointed guns at him. https://t.co/GA123CKqvp pic.twitter.com/1AHy4w2ZNi

— NBC4 Washington (@nbcwashington) October 3, 2023