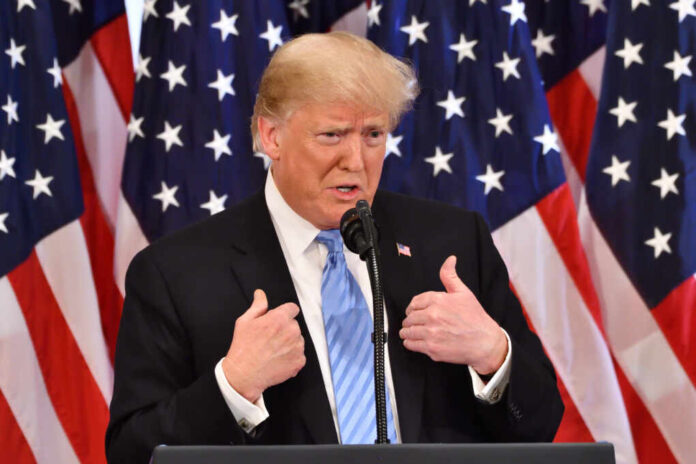 (TheIndependentStar.com) – With a history of consistently favoring hard-left Democrat candidates, prominent pop singer Cher has voiced her intent to leave the United States if former President Donald Trump gets re-elected.
She shared her emotional turmoil from the past, stating, "I almost got an ulcer the last time [Trump was elected]." In a recent interview with the Guardian, she expressed her concerns, saying, "If he gets in, who knows? This time I will leave [the country]."
During the 2020 presidential race, she vocally supported President Joe Biden and even lent her iconic voice to a song dedicated to him. The song "Happiness Is Just A Thing Called Joe" was a creative rendition intended for his campaign. She had similarly backed Hillary Clinton, Trump's chief adversary in the 2016 elections.
Cher is known for not holding back her political views, especially on contemporary issues.
In 2022, she expressed her intense disagreement with the U.S. Supreme Court's decision to overturn Roe v. Wade. In a passionate outburst on X, formerly known as Twitter, she attributed the consequences of the court's decision to Trump's "radical Republican Supreme Court," going so far as to say they are "responsible for the deaths of hundreds of thousands of American women."
Her predictions concerning the court's decision were stark, as she believed it signified the "beginning of the end of freedom." In response to Texas's pro-life legislation, she made dramatic claims, suggesting in all caps, "WOMEN WILL DIE" and "DEMOCRACY WILL WITHER & DIE, & DICTATORS WILL THRIVE."
The singer's reactions to political events have always been charged with emotion. When Glenn Youngkin emerged victorious in Virginia's gubernatorial race in 2021, Cher didn't hesitate to express her discontent, stating that the "GOP are Nazis" and they intend to mold America into a "white's only club."
Cher's strong feelings towards President Trump were further evident in 2020. On one occasion, she branded him a "mass murderer" on X, even implying capital punishment as a potential consequence. She quickly removed the tweet afterward. Later that year, she voiced a dramatic wish for President Trump, hoping "the ground opens" beneath him during a Gettysburg address "and we never see him again."