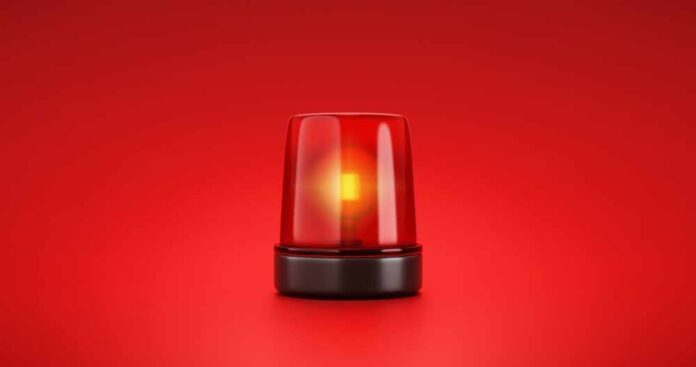 (TheIndependentStar.com) – In a new case of climate crazies stretching the bounds of human sanity, two lefty anti-oil activists attacked a 400-year-old painting in a London museum with hammers before making a speech against the fossil fuel industry.
Monday's hammer attack by the two climate activists occurred at the London National Gallery, damaging the protective glass of the "Rokeby Venus" by Diego Velázquez.
This masterpiece, created in 1651, portrays Venus, the Antiquity goddess of love, in repose, gazing into a mirror held by Cupid, her son and the god of desire.
The incident, in which the two protesters, a male and a female, made brief leftist tirades, was filmed and shared on social media, National Review reports.
"Women did not get the vote by voting. It is time for deeds and not words. It is time to just stop oil," the woman declared.
"Politics is failing us. Politics failed we in 1914. If millions will die due to new oil and gas licenses, BILLIONS! If we love history, if we love art, and if we love our families, we must just stop oil," the male protester argued.
The Metropolitan Police swiftly intervened, apprehending Hanan Ameur, aged 22, and Harrison Donnelly, aged 20, as confirmed by a statement from Just Stop Oil.
This organization, which identifies itself as a "nonviolent civil resistance group," calls for the UK Government to cease the issuance of new licenses for fossil fuel projects.
The London Metropolitan Police said the National Gallery had experienced vandalism.
"The glass protecting a painting at the National Gallery has been vandalized. The painting is now being removed from display so it can be examined by conservators," the police said.
The London National Gallery also confirmed the incident in a statement.
"At just before 11am this morning (6 November 2023) two people entered Room 30 of the National Gallery. The pair appeared to strike The Toilet of Venus ('The Rokeby Venus') by Velázquez with what appeared to be emergency rescue hammers. The room was cleared of visitors and police were called. Officers are now on the scene. Two people have been arrested," the museum explained.
Just Stop Oil has become notorious for defacing significant works of art. The group threw tomato soup on Vincent van Gogh's "Sunflowers" at the same gallery.
The recent incident drew inspiration from a 1914 event where suffragette Mary Richardson similarly damaged the "Rokeby Venus."
BREAKING: Climate cult strikes again

Just Stop Oil lunatics took hammers and attacked Rokeby Venus, painted in 1651 ($90M) in the London National Gallery pic.twitter.com/97VumWIWeg

— End Wokeness (@EndWokeness) November 6, 2023