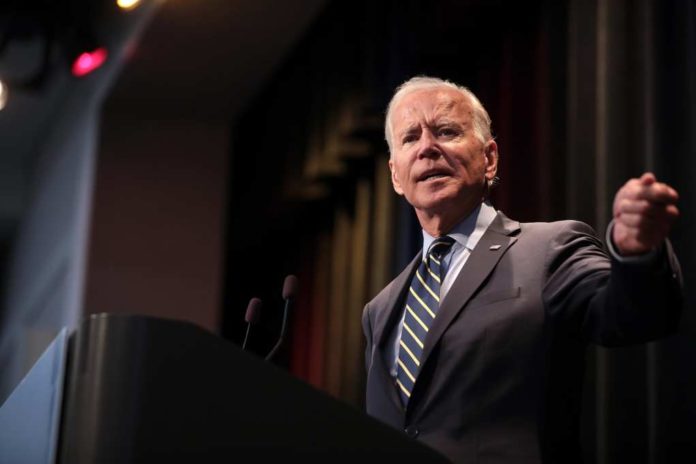 A clip of President Joe Biden being prevented from answering reporters by First Lady Jill Biden has gone viral.
The 11-second clip, which has hundreds of thousands of views on Twitter, shows the Bidens as they make their way to the White House's Lunar New Year celebration held on Thursday (January 26).
In the footage, a reporter asks Biden if he would allow the FBI to search his Rehoboth Beach, Del. home for classified material after the FBI discovered more classified documents in a 13-hour search of his Wilmington, Del.
Before Biden could answer the question, the First Lady walked up to him, waved at the crowd, and the two walked off together.
Since the clip was posted, Republicans and conservative media have pounced on what they believe shows the President being ushered away from reporters by the First Lady to ensure he does not answer questions.
Taking to Twitter, Townhall, a conservative media outlet, shared the video, describing the First Lady's actions as she "gets in the way and ushers Joe along before he answers."
On Twitter, RNC Research pointed out that Biden had a "blank stare" on his face when the reporter queried having his Rehoboth Beach home shared.
Biden's handling of classified material has come under scrutiny since it was revealed his attorneys founclassified documents from his time as Vice President in a former office. Biden's personal attorneys found more classified materials in December in the garage of his Wilmington, Del. home.
Multiple searches since then revealed a number more classified documents in several batches.