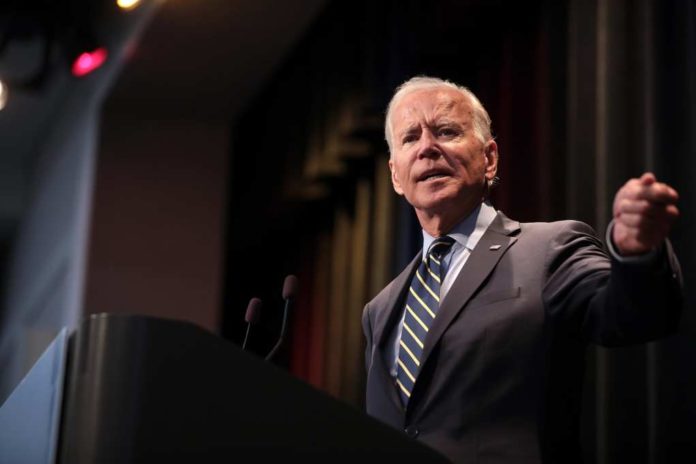 Three weeks since the midterm election and Americans are already prepping for the 2024 White House race.
The weeks since Election Day have been packed with noteworthy events, including former President Donald Trump's decision to announce his third White House bid, the most consequential to the 2024 race.
Trump's announcement shifted the spotlight to President Joe Biden as voters wait to hear if 2024 will be a potential rematch between the two men.
Biden, who is adamant he could mount a bid, has only indicated he will kick off his reelection bid in early 2023 should he decide to run.
The President is also choosing to keep voters on their toes with his announcement, as he briefly dismissed one voter's chant that Biden pursues another term in the White House.
At the end of Biden's remarks at the White House Tribal Nations Summit on Wednesday (November 30), one lone attendee started chanting, "four more years."
Before the chant could gain momentum, Biden dismissed the request with one line: "I don't know about that."
The exchange between Biden and the supporter was shared on Twitter by an account called "The Recount." The four-second clip had received just over 27,000 views by Thursday (December 1) morning.
Biden's age is his greatest handicap — and the elephant in the room — regarding discussions about his viability in 2024.
At 80 years old, Biden is the oldest President in U.S. history. If he wins a second term, he'll be 86 years old when he exits office.
But Biden's ability to win against a candidate other than Trump is also questionable. Many believe that against an opponent like Florida Governor Ron DeSantis (R), Biden wouldn't stand a chance.