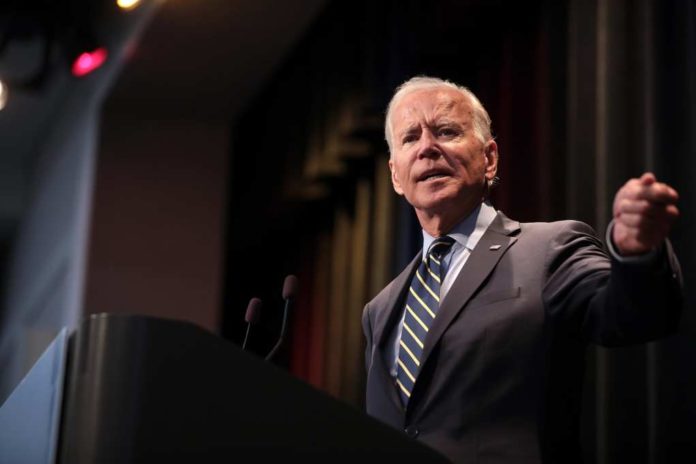 On Thursday (March 2), President Joe Biden explained that he would be visiting East Palestine, Ohio — the train derailment site that spilled toxic chemicals — "at some point."
Biden made the comments after leaving lunch at the Capitol with Senate Democrats, telling reporters, "I've spoken with every official in Ohio — Democrat and Republican," adding he was doing it "on a continuing basis" and was doing the same thing in Pennsylvania.
The President added that Congress would be pursuing legislation that does "an awful lot," adding, "I will be out there at some point."
When White House Press Secretary Karine Jean-Pierre was asked about Biden's remarks about traveling to the region, she noted that Biden didn't have any new travel plans for the future.
Biden's acknowledgment of traveling to the region comes amid criticism from the GOP over his lack of physical presence in East Palestine, despite the Norfolk Southern train derailment occurring nearly a month ago, at the beginning of February.
Biden's comments also come after former President Donald Trump visited East Palestine, Ohio, last month, bringing supplies to those affected by the leak — a move Democrats and the White House claimed was a political ploy.
However, the Biden administration has been quick to defend the President's actions, pointing to Environmental Protection Agency's (EPA) presence at the derailment days after it occurred as an adequate federal response.
Biden has also touted his constant contact with local officials as a sufficient response to the derailment and the release of toxic chemicals that required those in East Palestine to evacuate the region.