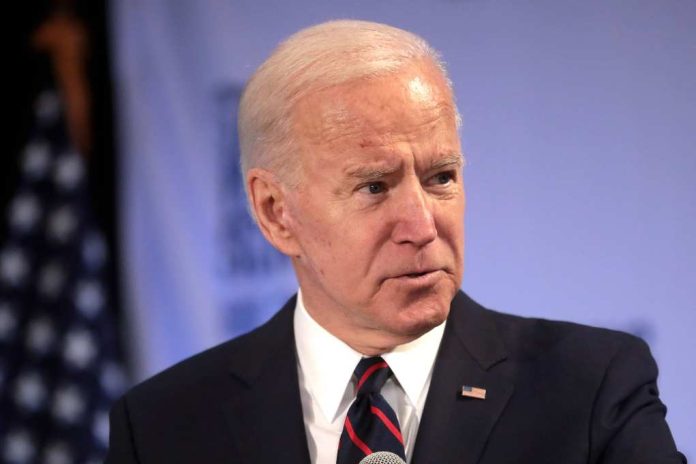 President Joe Biden isn't doing himself any favors in sheltering himself from rumors about his mental capacity declining with his latest gaffe.
On Friday (October 28), the President recalled how, in 2018, Democrats campaigned in "54 states" in defense of Obamacare.
Biden's remarks came during the "Pennsylvania Democratic Party Reception," where he touted Democrats' ability to protect the Affordable Care Act from being dismantled by former President Donald Trump's attempts to reduce or dismantle it.
One of Trump's campaign promises was to do away with Obamacare. But Biden emphasized the only reason Trump wasn't successful in this mission was because of strenuous campaigning in 2018.
Biden then warned that if voters don't ensure Democrats keep their Congressional majorities, their healthcare would be under threat.
During the second half of the address, Biden said, "And, of course, they're going try for their 499th time, or whatever the number is — they're still determined to eliminate the Affordable Care Act," adding, "And, by the way, if they do, that means — not a joke — everybody."
Following that warning, Biden made his latest gaffe, "That's why we defeated it in 2018 when they tried to do it. We went to 54 states."
He added, that many were unaware that "anybody who has a pre-existing condition can get health care is because of that Affordable Care Act."
Rather than defend themselves against Biden's assertions of calling out Republicans for wanting to do away with the Affordable Care Act, most members of the GOP were preoccupied with Biden's number of states.
Rep. Lauren Boebert (R-Co.) tweeted," Joe Biden now says there are 54 states. I guess if you count the states of denial, confusion, delusion, and disaster that his Regime has caused he just might be on to something."