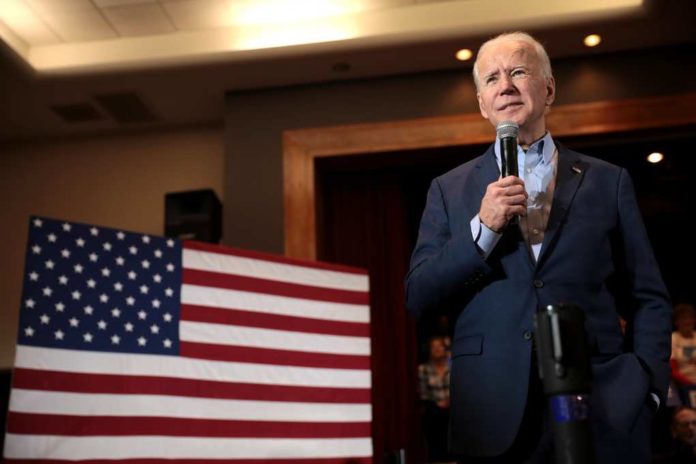 Speaking at a Democratic National Committee event in Pennsylvania on Friday (January 3), President Joe Biden criticized Republicans in a speech that sounded a lot like a Presidential campaign.
During his remarks at the DNC's Winter Meeting, Biden said, "I know the Republicans ran on inflation last year," before joking, "I didn't know they were trying to make it worse."
Biden's remarks mimicked a stump speech as he stood in front of a "Biden-Harris" backdrop and rallied the room to chants of "four more years" alongside Vice President Kamala Harris.
During his remarks, Biden criticized Republicans' most recent proposals, including proposed legislation that, if passed, would limit a President's ability to tap the Strategic Petroleum Reserve and another proposal to change tax laws by imposing a national 30 percent sales tax, rather than paying income tax.
Biden insisted these proposals were "not going to happen" because he was "going to veto the sucker."
Biden also referenced his ability to veto, saying he would choose to use his veto pen to prevent Republicans from cutting Medicare and Social Security, in addition to imposing a national abortion ban.
Although Biden is yet to announce his 2024 Presidential bid, his former Chief of Staff, Ron Klain, has indicated — in no uncertain terms — that Biden would be running in 2024. Klain made these assertions during a transition event on Wednesday (February 1).
It has been speculated that Biden would announce his Presidential bid following Tuesday's ( January 7) State of the Union address.