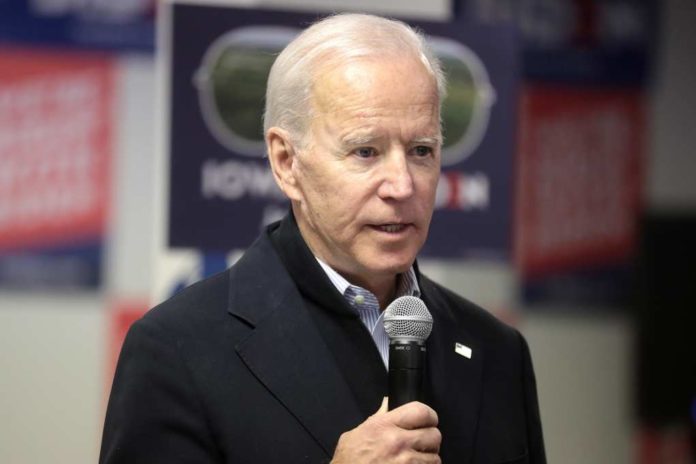 President Joe Biden was criticized by conservatives on Wednesday (October 26) for touting his administration's mission to rid airlines of "junk fees" for roomier seats, which he said made airline seat pricing "unfair" for people of color.
In an appearance to discuss his plans to reduce inflation and lower costs for American families, Biden expressed his administration was committed to eradicating "junk fees." Biden claimed these fees make life more challenging for people of color and low-income families.
Many on social media were particularly puzzled by a portion of Biden's speech that focused on more spacious airline seats and the fees to acquire such seats, hit "people of color."
Biden called out airlines in his speech saying "Some airlines, if you want six more inches between you and the seat in front, you pay more money. But you don't know it until you purchase your ticket. Look, folks, these are junk fees, they're unfair, and they hit marginalized Americans the hardest, especially low-income folks and people of color."
But Biden's link between airline seats and racial discrimination caused a stir on conservative parts of Twitter.
Among the first to mock Biden's assertions was a former pro wrestler and Knox County, Tennessee, Mayor Glenn Jacobs, tweeting sarcastically, "I have long felt that airline seating is extraordinarily unfair to oversized people such as myself and warrants Federal intervention. Thanks to @POTUS for giving this crucial issue the attention it deserves."
Frank J. Fleming, a contributor for The Daily Wire, also poked fun at Biden's emphasis on the airline seat message, jokingly asking whether such rhetoric would help turn Democrats' midterm prospects around.
"Things are looking bad for Democrats, but will the message of "airlines charging extra for more legroom hurts minorities" turn things around?" Fleming tweeted.