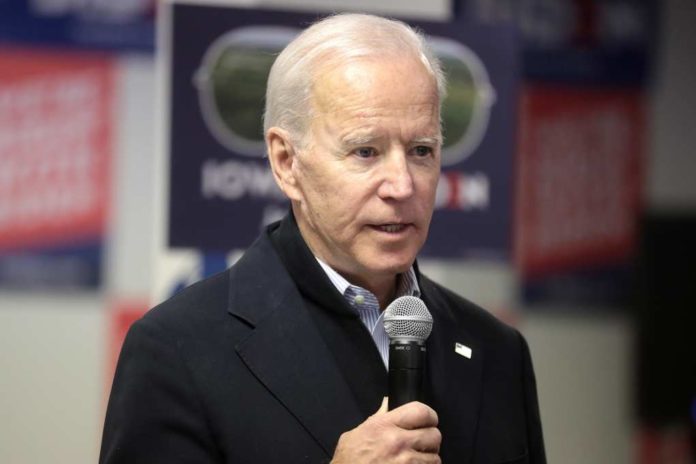 Footage in which President Joe Biden appears to walk around aimlessly as he holds toys has gone viral on Twitter.
The clip of Biden that has garnered nearly a million views on Twitter shows the President at an event for the U.S. Marine Corps annual Reserve Toys for Tots. At the event hosted at Joint Base Myer-Henderson Hall in Arlington, Virginia, volunteers help collect new unwrapped presents to be given to less fortunate children.
However, the clip shared on Twitter didn't show Biden and other volunteers dropping the toys they collected into boxes. Instead, in the 58-second clip, Biden emerges with two unopened toys and then makes his way to the other side of the room, where a more extended clip shows there's a toy drop box.
While walking, Biden appears confused, stopping to talk to a child before sauntering through the crowd.
One user shared the clip with a joking caption that Biden may be attempting to make off with the gifts for his grandson, Beau Biden Jr.
Others, however, claim Biden isn't at the event, arguing his been inserted into the clip via green screen. Some suggest the entire clip is staged, with the children and adults in the background — including those Biden has brief chats with — being actors and extras.
Many of the theories are disproven in longer clips that show Biden placing toys in a care package or him and First Lady Jill Biden — who also attended the event — addressing attendees.
Joe absconds with a toy for Hunter's Son Beau 😂 pic.twitter.com/STBZwNuIiE

— Joni Job (@jj_talking) December 12, 2022