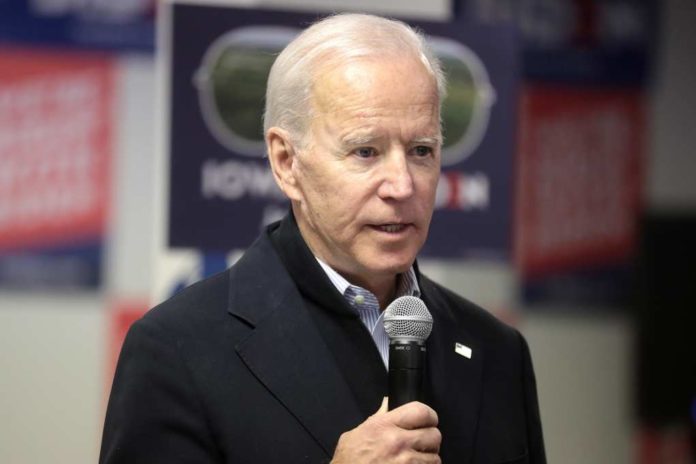 As ABC's David Muir grilled President Joe Biden about the classified document saga haunting his Presidency, the President got combative.
In an interview Biden had with Muir on "World News Tonight" that aired on Friday (February 24), Muir commences his questioning by quoting Biden's own words blasting the discovery of former President Donald Trump following the FBI Raid of Mar-a-Lago.
At that time, Biden expressed concern that Trump storing classified documents in unauthorized locations could have revealed "sources and methods."
In Friday's interview, Muir turned those words on Biden, asking the President for reassurance that none of the classified documents retrieved in his garage or old office "compromised sources or methods or U.S. intelligence."
Biden gave a lengthy response, explaining he had been advised: "not to try to alter the case in any way." He added that "very few" documents were found in his possession or confiscated.
He added that things found in his home dated 1973 or '74 were marked classified.
Biden added that he wasn't aware of any documents being labeled top secret or highly classified found in his possession before adding, "But I am told not to comment on that because I don't even know what they confiscated."
Muir noted that "many" would understand Biden's inability to comment but referenced that Biden had commented on Trump. Before he could rephrase the question to get a comment from Biden, the President interjected, pointing to images showing top secret and highly classified documents spread out on the floor of Trump's Mar-a-Lago office.
Biden also noted that the difference between him and Trump was that "every single solitary thing I've been asked to do, I've done voluntarily."
Muir pressed further, questioning Biden on his use of the word "irresponsible" to describe Trump's handling of classified documents.
Biden responded by berating the anchor, saying Muir is a "good lawyer," before noting there are "degrees of irresponsibility."