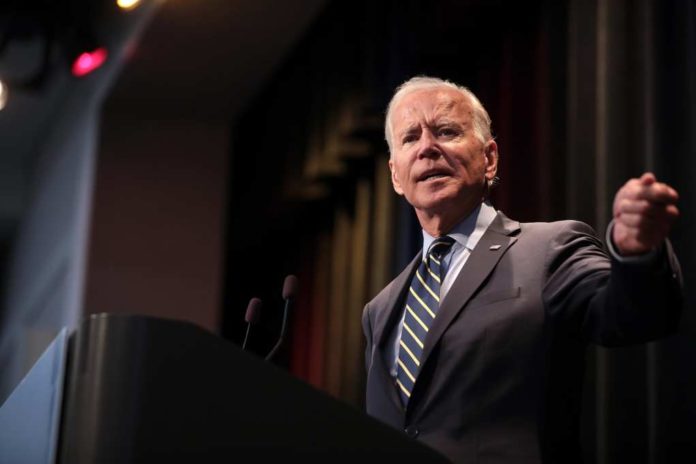 Despite Democrats having a stronger-than-predicted showing on Election Day, President Joe Biden's approval rating remains the lowest of any Democratic President in 44 years.
According to FiveThirtyEight's aggregate polls, Biden's approval rating sits at 41.7 percent, with 53.1 percent disapproving of his tenure.
Banking on that low approval rating, Republicans labeled the midterms a referendum on Biden's presidency, thinking they could leverage the President's low scores to bolster their campaigns.
The idea that Biden's dismal approval rating could mean good news for Republicans was increased when skyrocketing inflation saw the President's approval rating tank over the summer.
Republicans expected opposition to Biden would enable them to ride the predicted red wave into majorities.
That red wave never occurred, all while Biden's low approval rating was unchanged.
Instead, Democrats were able to fend off a Republican Senate majority with wins in Pennsylvania, Arizona, and Nevada.
Depending on the outcome of Georgia's runoff, Democrats may be able to expand their majority.
But, perhaps Republicans hadn't looked at Biden's historic data when planning their red wave victory.
FiveThirtyEight's polls also show that Biden's recent figures represent a 4.2-point increase in approval from his July low, a quick recovery for only a few months.
Instead, the GOP likely compared Biden's dismal approval rating to his recent Democratic predecessors — former Presidents Bill Clinton and Barack Obama — who had sub-50 approval ratings and lost big during the midterms.
In 2010, under Obama, who had a 45 percent approval rating, Democrats lost 63 House seats and six Senate seats.
In 1994, Clinton had a 43.8 percent approval rating, and Democrats lost 54 House seats and eight Senate seats in the midterm elections.