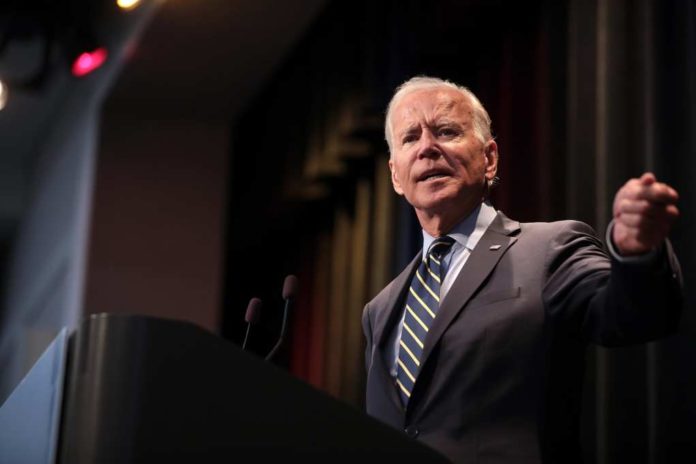 By Sunday afternoon President Joe Biden had departed from El Paso after a brief visit to the U.S.-Mexico border, which marked a significant milestone for Biden — his first visit to the border since becoming President.
Sunday's visit was also momentous because it marked Biden's first verified visit in his nearly five-decade political career.
During Biden's four-hour visit, he walked a stretch of the U.S.-Mexico border and inspected a busy port of entry, during which border officers showed how they search vehicles for money, drugs, and contraband.
Biden's visit to the border, which many believed to be overdue, was lambasted by critics, who expressed dissatisfaction that the President didn't visit the areas most impacted by illegal migrant crossings.
Brandon Judd, the President of the National Border Council, mentioned that Biden failed to visit the crisis-stricken areas.
In an appearance on Fox News's "Fox Report with Jon Scott," Judd explained that it wasn't the ports of entry where the illegal crossings were occurring; instead, they were most prevalent "between the ports of entry."
He added that patrolling those areas between the ports of entry was border patrol, highlighting that Biden didn't have "any scheduled visits with them."
Judd then emphasized that Biden wouldn't be able to "develop true policies and programs and operations" because of his unwillingness to "see exactly what is going on."
Biden also hadn't expressed interest in visiting the border until Wednesday's (January 4) announcement he would make the trip.
Earlier in December, Biden disregarded questions about a visit to the border, saying, "there are more important things going on."