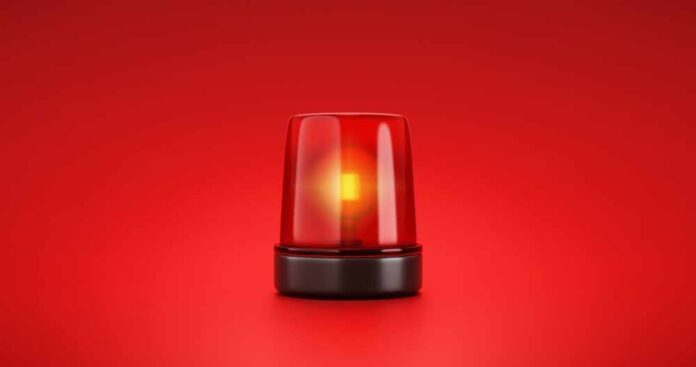 (TheIndependentStar.com) – Dorothy Hoffner, a remarkable 104-year-old Chicago resident, has died just days after setting a world record as the oldest person to parachute from an aircraft.
A spokesperson for Hoffner conveyed their deep sense of privilege that her skydiving adventure, which took place on October 1st, served as an incredible and fitting finale to her "exciting, well-lived life."
"Age is just a number," Hoffner declared to a jubilant crowd shortly after her exhilarating descent at Skydive Chicago in Ottawa, located approximately 85 miles southwest of the Windy City, as reported by the Chicago Tribune.
Dorothy Hoffner's extraordinary spirit was displayed as she left her walker behind on solid ground and embarked on her tandem jump in northern Illinois. This was not her first venture into skydiving; her initial leap of faith occurred when she reached the century mark, and she needed a little nudge out of the aircraft. In her most recent adventure, Hoffner insisted on taking the lead, jumping from an impressive altitude of 13,500 feet, securely tethered to a U.S. Parachute Association-certified instructor.
The entire dive, from the moment of departure to the gentle descent beneath the parachute, lasted approximately seven minutes, as reported by the Associated Press. With the wind tousling her white hair as she approached the landing, Hoffner clung tightly to the harness draped over her slender shoulders, raised her legs gracefully, and descended softly onto the grassy landing area.
Friends and well-wishers gathered around Dorothy Hoffner to offer their heartfelt congratulations, and her trusty walker was brought over to her side.
"The whole thing was delightful, wonderful, couldn't have been better," said the spirited Hoffner, who would have celebrated her 105th birthday in December. She desired to experience a hot-air balloon ride as her next adventure.
In response to her extraordinary feat, a Guinness World Records Limited spokesperson stated, "We look forward to receiving evidence from Dorothy's attempt for our Records Management Team to review."
The current record holder for the title of the oldest tandem parachute jump by a female was established in May 2022 by 103-year-old Linnéa Ingegärd Larsson from Sweden. Dorothy Hoffner's remarkable journey has undoubtedly left an indelible mark on the world of extreme sports and serves as an inspiration to all, proving that age is truly just a number.